Stone cottages with character. Wooden furniture. Electricity. Hot water. Heating.

To make you feel you are all by yourself, the distance between cabins is 200 metres.

All the cottages have a king-size bed, fridge, cooker, microwave oven, satelite TV, garage and grill.

The perfect place to create a warm and cozy atmosphere.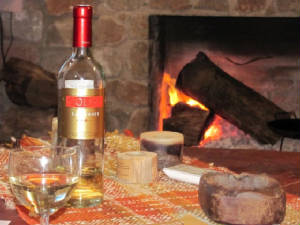 Two-bedroom Cottages for 5 pax
Caņada Honda, stands next to a creek, on a beautiful and wide green valley.